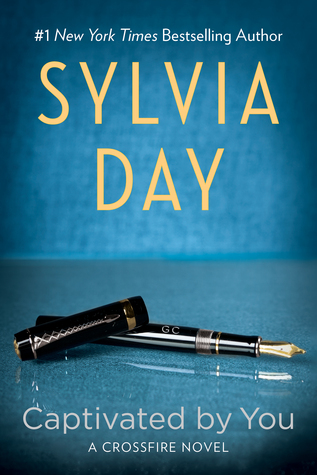 Rating: Four stars
Series: Crossfire 4
Date published: November 18, 2014
Genre: Contemporary Romance, Erotica
Synopsis from Goodreads:
Gideon calls me his angel, but he's the miracle in my life. My gorgeous, wounded warrior, so determined to slay my demons while refusing to face his own.
The vows we'd exchanged should have bound us tighter than blood and flesh. Instead they opened old wounds, exposed pain and insecurities, and lured bitter enemies out of the shadows. I felt him slipping from my grasp, my greatest fears becoming my reality, my love tested in ways I wasn't sure I was strong enough to bear.
At the brightest time in our lives, the darkness of his past encroached and threatened everything we'd worked so hard for. We faced a terrible choice: the familiar safety of the lives we'd had before each other or the fight for a future that suddenly seemed an impossible and hopeless dream...
It's been a while since I've read a Crossfire novel, but coming back to this series was a bit like coming home. There's just something so comforting about the characters and Day's writing. Eva and Gideon are well thought out and there's a lot going on in Captivated by You. There's never a dull moment.
Captivated by You picks up where Entwined with You left off, with Eva and Gideon secretly married but the story being far from over. While the plot was a tad simple, I still couldn't put it down. I wanted more and more. What I really loved about this book was Eva and Gideon talking to their therapist and working to hopefully get Gideon to a state where he can stop having such violent nightmares. There's a sense of looking to the future there - how can Eva and Gideon have children when he can't even spend a night sleeping with his wife? He can't exactly expose children to that. I look forward to seeing more progress from him in the next book.
I also loved the secondary characters a lot. Cary, Drew, Trey, Megumi, Mark, and others make this book not just about Eva and Gideon. Seeing the couple's reaction to others and just seeing that they have healthy friendly relationships with other people is what really makes Captivated by You dynamic.