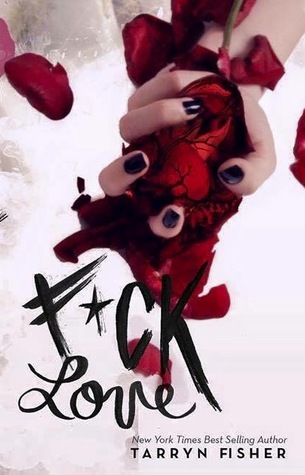 Rating:
⋆
⋆
⋆
⋆
⋆
Date published: December 31, 2015
Genres: Contemporary Romance
Synopsis from Goodreads:
Helena Conway has fallen in love.

Unwillingly. Unwittingly.

But not unprovoked.

Kit Isley is everything she's not—unstructured, untethered,

and not even a little bit careful.

It could all be so beautiful … if he wasn't dating her best friend.

Helena must defy her heart, do the right thing, and think of others.

Until she doesn't.
I still remember my excitement when Tarryn Fisher hit publish on F*ck Love on New Years Eve last year. I bought it instantly and immediately started reading it and I was so glad I did. Reading this novel was the perfect way to end 2015 and start 2016.
Fast forward to November and I found myself reading F*ck Love a second time, this time with
Mirela
. You see, she hasn't read any of Tarryn's books yet and this was the one I decided to start her off on. We were supposed to read five chapters a day, but we cheated. F*ck Love was just too good. We couldn't adhere to our own guidelines. We read between five chapters and fifteen a day and before we knew it, only days after we started reading, we were done.
The writing is addictive. There's just something about it that pulls you in. Helena's narrative is absolutely flawless. She's one of my favorite characters ever. She feels so real. Yes, she is slightly crazy and yes, she does fall in love with her best friend's boyfriend, but she is so much more than that. I really admire her actions and how she tried her hardest to stay away from Kit. At her core, Helena is a good person.
F*ck Love is a refreshing read. It's not a cookie cutter romance, and perhaps that why I love it so much. There were surprises at every corner and I wasn't even sure whether Kit and Helena would get together in the end or if it just wasn't meant to be.
I love all of Tarryn Fisher's books, but F*ck Love is my favorite, hands down. It's funny, witty, romantic, and sad at times, with great quotes that'll have you highlighting half the novel. It's one of those books that you won't be able to put down, even if you've read it before.