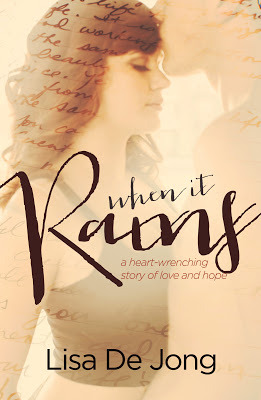 Rating: Five stars
Series: Rains #1
Date published: September 24, 2013
Genre: Contemporary Romance, New Adult
Synopsis from Goodreads:
One night changed my life forever.

Beau Bennett has been my best friend since I can remember. He was my first crush before everything came crashing down, and now he wants more, but it's more than I can give him. Things are different now. I wish I could tell him why, but I can't.

I haven't told anyone.

I never knew how much I really needed him until the day he left for college, and I was completely alone.

Then one day, Asher Hunt rides into town with his dark, captivating eyes and cocky grin. He doesn't care who I used to be, he's simply breathing life into what's left. People warn me to stay away from him, but he helps me forget the pain that has held me hostage for so long; something I thought was impossible before he walked into my life.

I've been hurt.

I've been saved.

And I've found hope.

I thought my story was written that night, but now I know it was only a new beginning. Until one secret turns my world upside down…

Again.
I've seen this book around Goodreads and blog sites for some time now. I was very drawn in by the cover and I've wanted to read it for a while, so I was thrilled when I saw it on sale for 99 cents. I put off reading it for a little while longer because of the sensitive subject matter, but I really regret doing that. Once I started reading it, I could tell this was a special book. The characters and the plot were wonderfully written.
When It Rains is a story about a nineteen year old girl named Kate, who is very lost after someone raped her two years prior. In all that time she hasn't told a single person and spent that time pushing everyone away. The only person who stuck by her side was her best friend Beau, who goes off to college at the start of the novel, leaving Kate to fend for herself in their small town. Kate works at a diner, reads, and runs, not really living her life. The past haunts her and she's a different person because of it.
Then she meets Asher. Asher is new to town and he takes a special liking to Kate. Kate finds that she can open up to him and that it actually feels good for her to open up. I won't say anything else about the plot past that, because I don't want to spoil it for any reader.
What I will say is this: When It Rains is a tale about moving on and it's also a story about love. There's plenty of drama, romance, and heartbreak to make this a really fantastic read. I highly recommend When It Rains.